Bear River High School
Class of 1961
In Memory
Lowell Hansen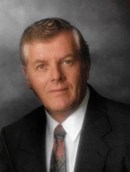 Vernon Lowell Hansen



Vernon Lowell Hansen passed away Thursday, June 29th in his home at the age of 74. He was born in Logan, Utah on June 26, 1943 to Vernon Lavan and Loretta Jensen Hansen, and was married to Jeri Manoma Jenkins.

Raised on a farm in Tremonton, Box Elder County, Utah, he learned how to work hard and did so his whole life. Lowell served an LDS mission in Germany, then returned home to attend Utah State University where he earned degrees in mechanical and aeronautical engineering. While there he met his future wife Jeri, and they were married in the Logan temple on June 6, 1968. Following his graduation, the couple moved to Laredo, Texas where he served in the United States Air Force as an instructor pilot flying T-38 Talon fighter jets. They then moved to St. George, Utah where he spent over 28 years teaching aeronautics at Dixie College. In the early 1970's Lowell opened Hangar 1, and earned a reputation as an exceptional mechanic working on airplanes and helicopters for local pilots which later developed into a Fixed Base Operation, Above View Jet Center, that he ran with his son Justin. He and Jeri have six children that they raised in St. George, and are the grandparents of 19 grandchildren.

Lowell enjoyed the outdoors, he loved hunting, fishing, snowmobiling, hiking, photography, and skiing. Lowell was an avid reader, being blessed with a brilliant mind, he retained so much information that Google was unnecessary! His formative years on the farm instilled in him a love of gardening, and he shared his harvest with many a friend and neighbor. He quietly moved through life helping those in need, he was capable of many things and was always called upon for assistance.

Lowell is survived by his wife, Jeri Manoma Jenkins Hansen from St. George, Utah; and their children Tanya (Brad) Sutterfield (St. George, Utah), Vaughn (Carolyn) Hansen (St. George, Utah), Dawn (John) Brannon (St. George, Utah), Justin (Kathy) Hansen (St. George, Utah), Brett (Kate) Hansen (Cedar City, Utah), Kurt (Ashley) Hansen (somewhere in Utah), and eighteen grandchildren.

He is preceded in death by his parents Vernon Lavan and Loretta Jensen Hansen, sister and brother-in-law Joy and Richard McLaws, and granddaughter Amelia Marie Hansen.

Funeral services will be Friday, July 7th at 11 o'clock at the 17th Ward LDS Chapel, 200 West 500 North, St. George, Utah. There will be a viewing Thursday, July 6th from 5:00-7:00 p.m. at the Spilsbury Mortuary, 110 S. Bluff Street, St. George and also on Friday prior to services starting at 10 o'clock at the church. Interment will take place in the Tonaquint Cemetery.