Bear River High School
Class of 1961
In Memory
Stephen Harris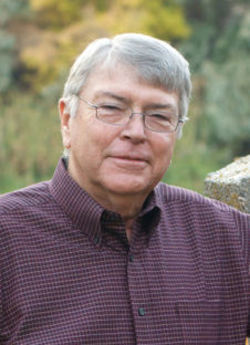 BOTHWELL- Stephen Jule Harris, 70, passed away peacefully at home on August 3, 2014. He was born October 27, 1943 in Tremonton, Utah to Dorothy Ballard and Jule Carl Harris.

Stephen attended and graduated with the class of 1961 from Bear River High School. He attended Snow College where he played football and earned an Associate's Degree. He later attended Weber State University and graduated with a BA in Sociology. He held various positions at Thiokol, Aero jet, Preco, ATS and Washington Group. He has lived in Tremonton, UT; Lompoc, CA; Brigham City, UT; Florence, AL; Washington, IL; North Ogden, UT; and most recently Bothwell, UT.

He was a member of The Church of Jesus Christ of Latter-day Saints. He served in the Australia Mission.

He loved to golf and hit a "Hole in One" at Washington Municipal Golf Course; he also loved spending time with his children, grandkids and friends. He received the Silver Snoopy award and many others from Thiokol.

Stephen is survived by his children, Tiffani (Layne) Summers, Kade (Kristi) Harris, Kelsey Harris, and Brooke Pincombe; grandchildren, Jace, Kobe, Bella, Hailee, Nicholas, Thomas and Ethan; 2 brothers, Guy (Trena) Harris, Randal (Maren) Harris and a Sister-in-law, Linda Harris

He is preceded in death by his parents and a brother, Ballard Harris.

Funeral Services for Stephen will be held on Friday, August 8, 2014 at 11:00 a.m. at the Bothwell LDS Church (10350 W. 11600 N.) Viewings will be held Thursday evening from 6-8 p.m. at Rogers & Taylor Funeral Home (111 N. 100 E. – Tremonton) and from 9:30 – 10:30 a.m. at the church prior to services. Burial will follow at the Valley View Cemetery.