Bear River High School
Class of 1961
In Memory
Michael Munk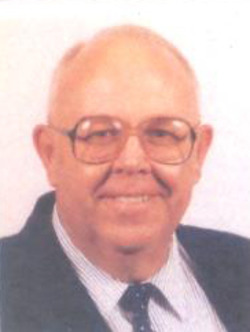 St. George, Utah – Michael H. (Mike) Munk, 74, passed away on December 7, 2016. He was born November 2, 1942 in Tremonton, Utah to Jerald O. Munk and Grace Hyde Munk.
Mike attended schools in Howell, Utah and Tremonton, Utah. He attended Utah State University in Logan, Utah.
He served in the South Australian Mission from 1963-65. He married Jean Larson and they lived in Howell, Utah and Sheridan, Montana before moving to Enterprise in 1971. They are the parents of three children: Jared Michael (Cami), Amy (Nathan) Hall and Jonathan.
Mike is survived by three precious grandchildren: Reuben, Anna and Ellie; his sister, Rose Marie (Jim) Dudzinski; three brothers: Antoine R. (Viola), Bradley (Stephanie) and Evan Munk. He is preceded in death by his parents and sister, Marjorie Walker.
Funeral services will be Monday, December 12, 2016 at 11:00 a.m. at Enterprise Stake Center, 80 South Center Street, Enterprise, Utah. Visitations will be Sunday, December 11, 2016, at the Stake Center from 5:00-6:30 p.m. and Monday, prior to services, from 9:30-10:30 a.m. at the Stake Center. Interment will be in the Enterprise City Cemetery. In lieu of flowers, the family suggest that donations be made to the LDS Humanitarian Fund.