Bear River High School
Class of 1961
In Memory
Terry Rees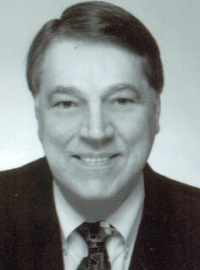 Terry Leslie Rees, 69 (a day shy of his 70th birthday), of Palatka, passed away Tuesday, May 21, 2013 at Putnam Community Medical Center.

A native of Tremonton, Box Elder, Utah, he resided in Palatka the past two years, coming here from Saratoga Springs, N.Y. Growing up, Terry was an outstanding athlete, having played all sports and even bowled a perfect game. In addition to his athletic ability, he also was a talented musician and played the violin in the Utah State Youth Symphony. A devoted member of the Church of Jesus Christ of Latter Day Saints, Terry served a LDS North German Mission. A pre-law and language major, Terry graduated from Utah State University and later received an MR degree from Georgia State University. He also served in the U.S. Army during the Vietnam War where he was the recipient of the Bronze Star Medal. Terry worked as a corporate real estate executive with several companies including General Electric (New York), United Technologies (Connecticut), Abbott Laboratories (Illinois), Collier's International (Georgia) and with the Staubach Company (Georgia). Early in his career, he served as a racing representative with Union Oil Company at the Daytona International Speedway.

He was preceded in death by his parents, Guy Leslie Rees and Mary Beth Richards Rees and a son, Myron Jon Rees.

He is survived by his wife of 41 years, Mary Alice Bishop Rees of Palatka, three sons; Logan and wife Kaline of Wesley Chapel, Trevor and wife Karen of Spotsylvania, Va., and Devin of Athens, Ga., a daughter, Melena and husband David Fenn of Harrisville, Utah, nine grandchildren, Lyndon, Carson, Dalton, Nolan, Rowan and Merrick Rees, Aubrey, Preston, and Easton Fenn.

Services will be at 11 a.m. Saturday, May 25 at the Palatka 1st Ward of the Church of Jesus Christ of Latter Day Saints with Bishop Clay Davis presiding. Interment with military honors by the U.S. Army will follow at Paran Cemetery in Grandin. The family will receive friends Saturday at the church from 10 a.m. until the time of services.

In lieu of flowers, the family requests memorial donations be made online to the missionary fund, Church of Jesus Christ of Latter Day Saints at give.ldsp.org/memoriam. Memories and condolences may be expressed to the family at www.JohnsonOverturffunerals.com.