Bear River High School
Class of 1961
In Memory
Kenneth Rose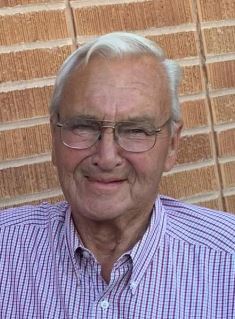 Kenneth Bert Rose
September 5, 1943 — September 6, 2022
Garland
Kenneth Bert Rose, 79 of Garland, passed away on Tuesday September 6, one day after his 79th birthday.
Bert was born on September 5, 1943 to Keith F and Shirley Beth Crozier. He lived in the Bear River Valley his entire life and graduated from Bear River High School.
He married Ruth Ann Hodges on November 1, 1963 in the Logan temple and later divorced. They were the parents of four children- Melanie Beth Sandall (Demar), Neil Bert Rose (Gwen-deceased), Michelle Lee Stephens (Shawn) and Nolan Wade Rose (deceased).
He was an active member of The Church of Jesus Christ of Latter-day Saints and served in many various positions.
Bert worked for Dent Rich & Sons Crossroads Service. He then moved on to Thiokol where he was recognized with numerous awards. In his spare time he enjoyed hauling gas, sugar beets and helping many local farmers from the valley.
In his retirement he enjoyed spending lots of time in his wood shop. His children are all blessed with pieces of his beautiful woodwork. He enjoyed fishing trips to Flaming Gorge and loved goose and deer hunting.
Dad loved to spend time keeping an immaculate yard with beautiful flowers. The lawn was mowed at least three times a week.
He was preceded in death by his parents, brother Tom Rose, son Nolan and daughter-in-law Gwen Rose.
He is survived by his three children, one brother Bill, 16 grandchildren and 11 great grandchildren.
Funeral services will be held on Friday, September 9, 2022 at 11 A.M. at the Garland Tabernacle (140 W Factory Street- Garland, UT). Viewings will be held on Thursday, September 8, 2022 from 6-8 P.M. at the Rogers & Taylor Funeral Home and prior to the service at the Tabernacle on Friday from 9:30-10:30 A.M. The service will be livestreamed and may be accessed below. Interment at the Tremonton Riverview Cemetery.