Bear River High School
Class of 1961
In Memory
Rex Jensen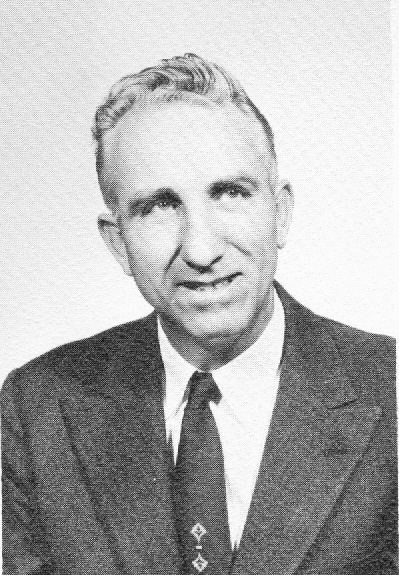 GARLAND, Utah - Marion Rex Jensen, 83, died April 23, 1999, at his residence. He was born Aug. 11, 1915, in Shelley, Idaho, a son of Marion V. and Ruth Stoddard Jensen. He married Emily Roberts June 6, 1939, in the Logan LDS Temple.
Rex was reared and educated in Shelley. He graduated in 1933 from Shelley High School. He attended Utah State Agricultural College, graduating in 1938. He received a master's degree from Utah State University in 1971.Rex was president of the Utah Vocational Association and the Utah Vocational Agriculture Teachers Association. He received the A. O. Smith Harvester travel scholarship, which recognized him as one of six outstanding agricultural teachers in America. His Future Farmers of America judging teams were noted for winning numerous state and national awards.
Rex was a member of the Garland 3rd Ward. He held many different LDS Church positions. Rex and his wife, Emily, taught in the LDS Church Education System in Western Samoa from 1971 to 1973. They also served a full-time mission in the Micronesia Guam Mission from 1984 to 1986.
Surviving are his wife, Emily, of Garland; four children, DeAnn (Jim) Clark, Chubbock, Idaho, Robert (Sharon) Jensen, Garland, Richard (Carol) Jensen, North Logan, Utah, Michael (Linda) Jensen, Shelley; one sister, Grace (Bob) Bomar, Salinas, Calif.; 18 grandchildren; and two great-grandchildren.
He is preceded in death by one brother, Moyne, and one sister, Ina (Heber) Kelly.
Funeral services will be at 11 a.m. Tuesday, April 27, at the Garland Tabernacle, 140 W. Factory Road, Garland, with Bishop Clark Nielsen officiating. Friends may call from 6 to 8 p.m. Monday, April 26, and from 9 to 10:30 a.m. Tuesday at Rogers and Taylor Funeral Home, 111 N. 100 East, Tremonton. Interment will be in the Garland Cemetery.